Staffino UK
We created 74 new opportunities for Staffino UK in one month using Linkedin + RBM Formula.
CLIENT NAME

Staffino UK

PROJECT TYPE

Linkedin Leads Campaign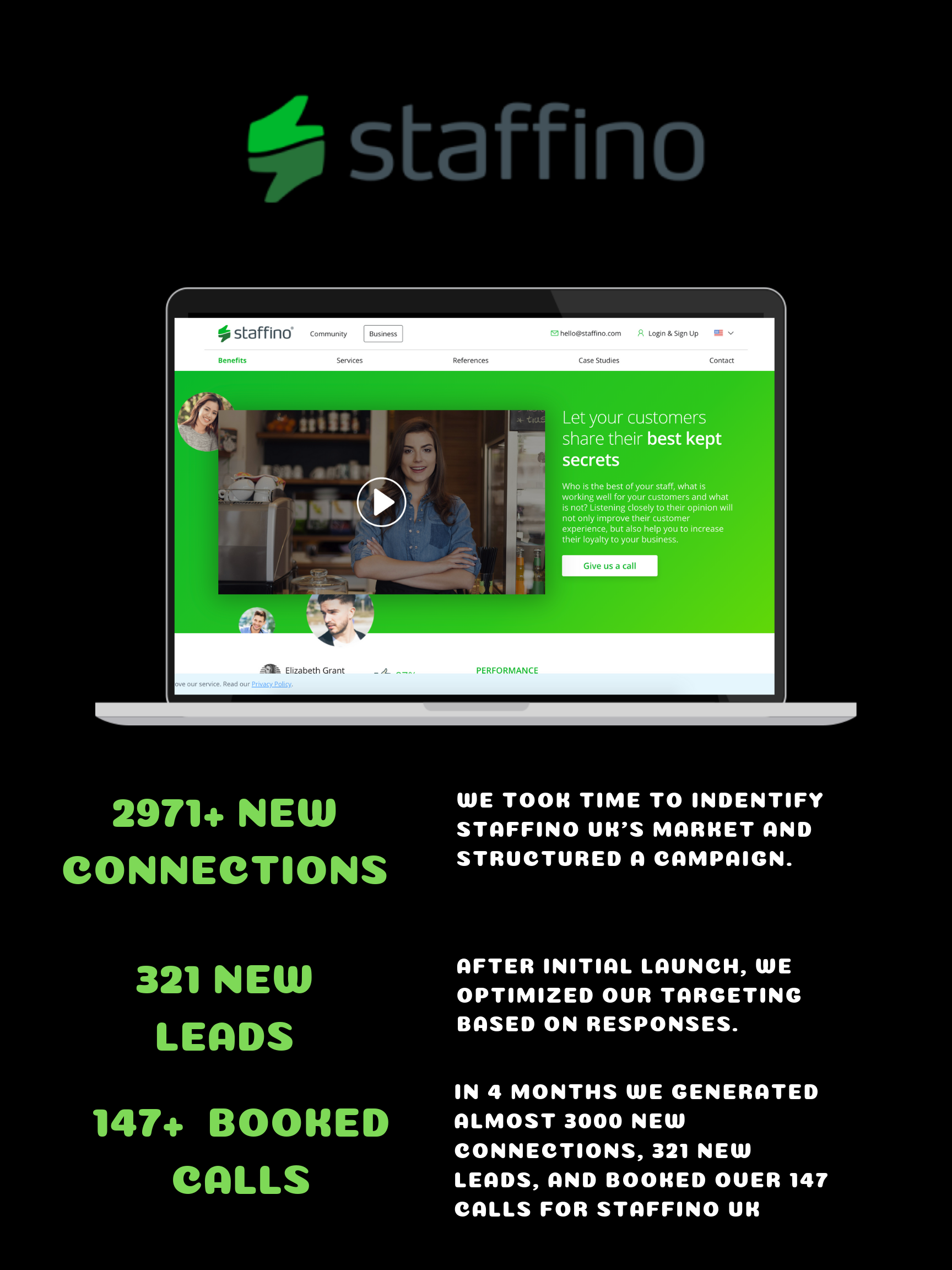 Goal
We needed to craft a Linkedin Marketing Campaign focused on reaching out to decision-makers (Chief Experience Officers) of medium to large organizations.
Challenge
Our client, Stuart Jackson, only had 330 total LinkedIn connections – which meant no credibility, and a small market to pull from.
Result
In the first day of launching our relationship-based LinkedIn marketing campaign, we generated Stuart 2 new opportunities,  by the end of the first month that number skyrocketed to 74, and by the end of the first month alone we grew his profile from 330 Connections to 1197 Connections, and the best part is he even sold 5 new accounts in that first month. If you're interested in achieving similar results, book a time here to speak with a consultant:
https://www.calendly.com/noidigital/increaseinquiries
We'll decide together if we are a good fit and if so, we're happy to help!